Hello 9 Lives Comics Backers!
We are truckin' along nicely with pages for Inglorious Rex 2, with more than half the book already completed. As we are moving into spoiler territory, we will be sharing less of the interior artwork going forward. But rest assured based on our previous campaign history that we will be doing our upmost best to fulfill the campaign on the promised date of February 2024!
All merchandise for this campaign has been fulfilled since early August. If you bought merch on this campaign, you should already have your items, or at the very least, a tracking number. If you do not have either, reach out to us through our 9LivesComics.com contact form, as the Indiegogo contact form is known to be finicky with sending emails through to campaign owners at times. If you have emailed us through IGG and did not get a response, please use our website's cotnact form. We answer most emails within 24 hours, so if you didn't get a response, it means we didn't get your email!
We also recently launched a new campaign – Axcend: Level Up Vol 1. Not only have all pages of Axcend been updated with new artwork such as inks, colors and letters, new pages are being added to the main book. And we also have a book featuring a number of talents drawing a brand new story set in the world of Axcend entitled Axcend: Respawn. Don't miss out! Check out that campaign today: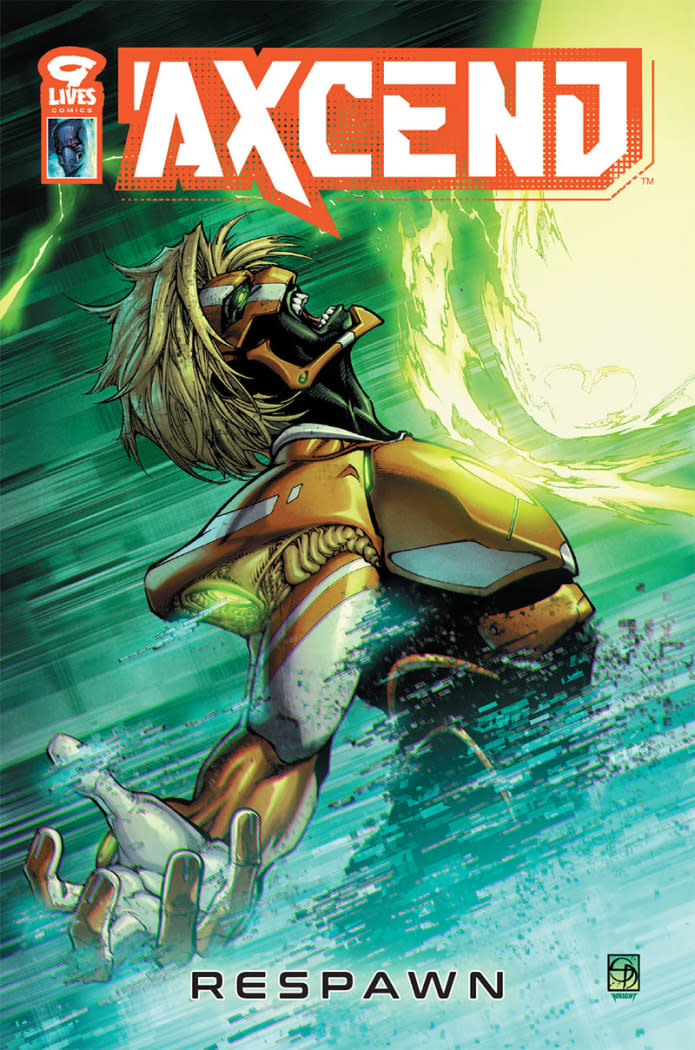 As always, thank you for supporting us! We have at 9 Lives Comics appreciate your continued support, and will give you our next monthly update soon!