Hello to all the awesome backers!
Thanks to your continued support, Inglorious Rex 2 has hit $160k!
We have unlocked the $160k stretch goal, and that means all books will now be printed in higher quality paper stock similar to the paper stock used to print volume 1! Also, volume 2 will now be perfect-bound instead of stapled.
As our Black Friday/Cyber Monday campaign will not be going into In-Demand, we have moved the Inglorious Rex lunch box and 9 Lives Comics t-shirts to this campaign. You can now back either item here, or get both at a discounted price when you get the combo pack!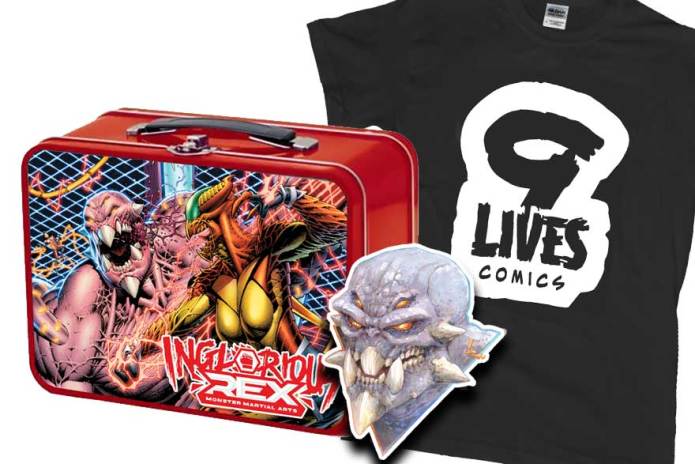 Please note that all merchandise items can go down at ANY TIME, as we need to send them off to production ahead of fulfillment in August. So if there is a piece of apparel or merchandise you are thinking of backing, you will want to back sooner rather than later to avoid missing out!
Thank you for supporting Inglorious Rex 2! See you at our next update!